Release Date:
Tuesday, January 17, 2023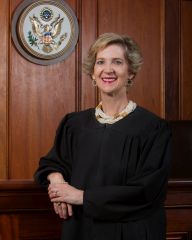 Magistrate Judge Janis van Meerveld of the Eastern District of Louisiana has been appointed as the Magistrate Judge representative from the Fifth Circuit to the Magistrate Judges Advisory Group to the Administrative Office of the United States Courts.  Her term of service is through December, 2025.
The Magistrate Judges Advisory Group meets at least twice yearly and provides assistance to the Director of the Administrative Office and the Judicial Services Office in supporting the Judicial Conference of the United States Courts.