Release Date:
Thursday, September 28, 2023
The District Judges of the U.S. District Court for the Eastern District of Louisiana announce the selection of Eva J. Dossier as a U.S. Magistrate Judge for the district, pending successful completion of a background investigation.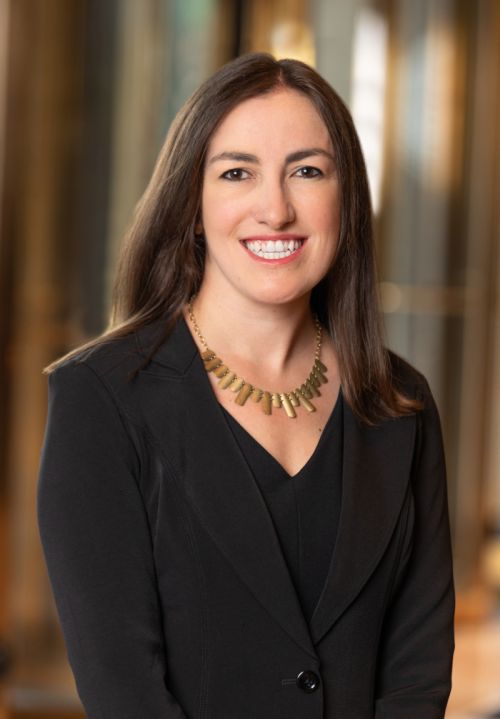 Ms. Dossier earned a Bachelor of Science in Neuroscience from Tulane University, where she was a Deans' Honor Scholar and graduated cum laude with academic honors. She then graduated Order of the Coif from Vanderbilt University Law School, where she was editor-in-chief of the Vanderbilt Law Review and a John W. Wade Scholar. Ms. Dossier received the Vanderbilt Pro Bono Service Award, as well as Vanderbilt Scholastic Excellence Awards in Constitutional Law, Criminal Procedure, Torts, and Wills and Trusts. After law school, Ms. Dossier clerked for the Honorable James B. Loken, of the U.S. Court of Appeals for the Eighth Circuit and then the Honorable Lance M. Africk, of the U.S. District Court for the Eastern District of Louisiana. 
Most recently, Ms. Dossier has been a member of the law firm of Stanley, Reuter, Thornton & Alford, LLC, focusing on litigation in Louisiana's state and federal courts.  Part of Ms. Dossier's practice has involved the representation of lawyers and law firms in ethics and professional responsibility matters.  Ms. Dossier is an adjunct professor at Tulane Law School, where she teaches an upper-level experiential course on written discovery, and she is a frequent speaker on issues relating to ethics and professional responsibility. She served on the Lawyer Disciplinary Committee for the U.S. District Court for the Eastern District of Louisiana from 2017 to 2023.
Ms. Dossier is a member of the New Orleans Chapter of the Federal Bar Association, which recognized her with the Jack Martzell Professionalism Award in 2021.  Ms. Dossier is also a Vice President of the New Orleans Bar Association, a member of the Insurance Committee of the Louisiana State Bar Association, and an American Bar Foundation Fellow.  She sits on the Board of Trustees of CrescentCare, a federally qualified healthcare center (formerly known as the NO/AIDS Task Force) that provides the New Orleans community with health care and supportive services.